Publications
The Advertiser
What happens when you contact serious business folk and ask them in a manner that shows a lack of courage if they could for a moment step away from the serious nature of marketing for a moment and indulge in a little bit silliness – commercial success (phew).
I created The Advertiser because I was getting fed up with hodge-podge of featureless directories, dull newspapers and stale stock advertising. Being a big fan of 1950's 'american dream' advertising and publications like Private Eye and Viz I created the first issue and went on to create some more!
---
Coming to a stockist near you.
---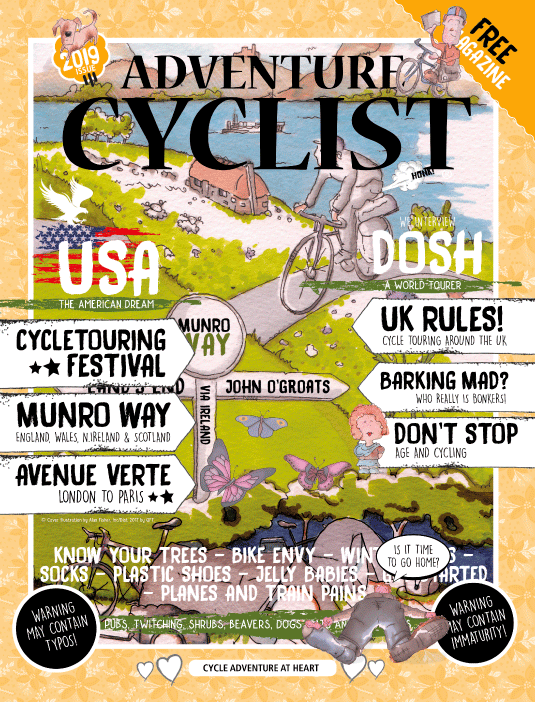 Sample of Adventure Cyclist cover art.
Adventure Cyclist
Following the success of the The Advertiser template I'm in the process of creating The Adventure Cyclist – a tongue 'n' cheek look at the world of adventure cycling.
The Adventure Cyclist will be a sideway's look at travel on bike with such articles as 'Beavers stole my Flip-Flops' and ' A Raccoon Country Love' to look forward too.
Not a lot of people know that I'm an avid cyclist – I have cycled across county, country and continent from the Arctic to Kansas even came across a sign for Timbuktu.
---
Coming soon to a e-retailer near you.
---
Quite Fancy That - THE ADVERTISER Issues